The Posterior Cerebral Artery (PCA) supplies the occipital lobe, the inferior part of the temporal lobe, and various deep structures including the thalamus and the posterior limb of the internal capsule.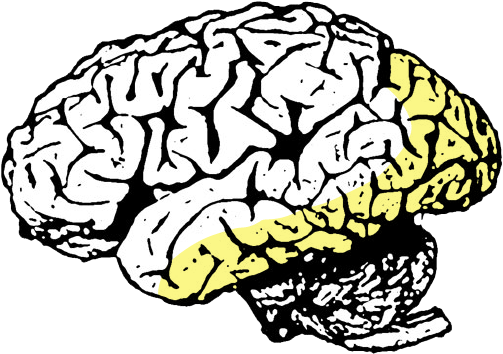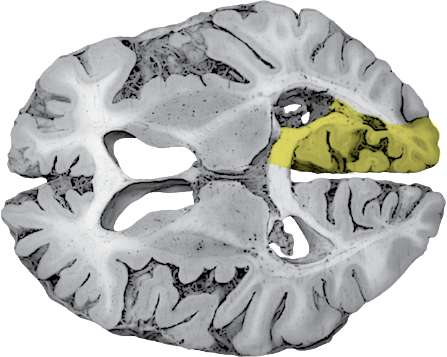 OCCIPITAL LOBE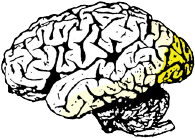 Primary and secondary visual areas.
Functions in the sensation and interpretation of visual input.
SPLENIUM OF CORPUS CALLOSUM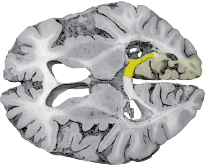 Carries commissural fibers connecting right and left visual association cortices.
THALAMUS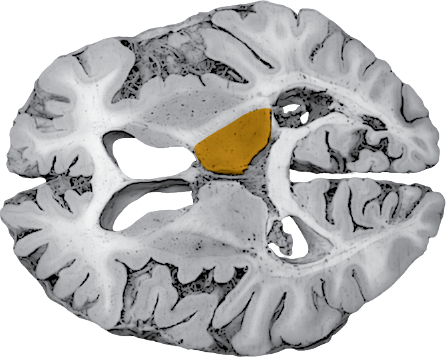 Relay center for descending and ascending information.
Functions in integration of cerebral cortex with the rest of the central nervous system.
CORONAL SECTIONS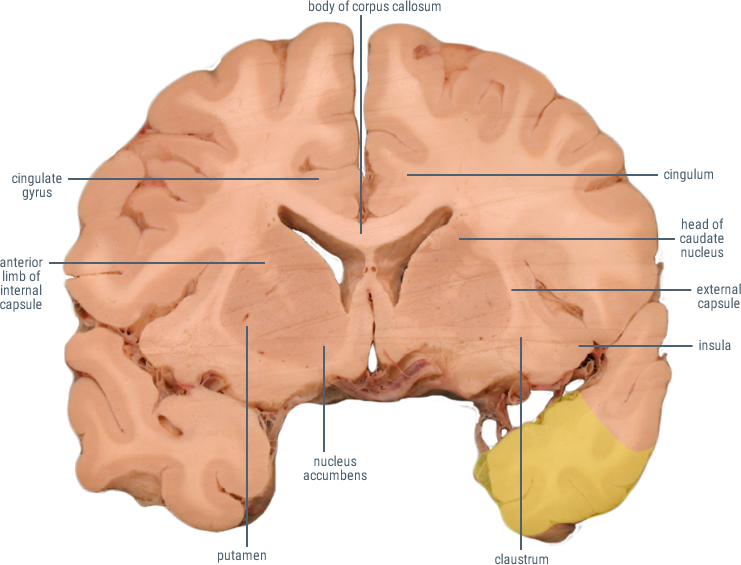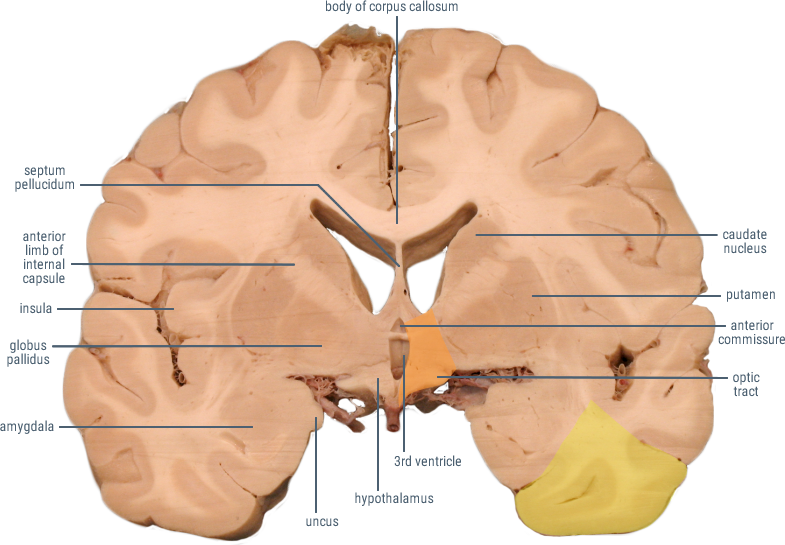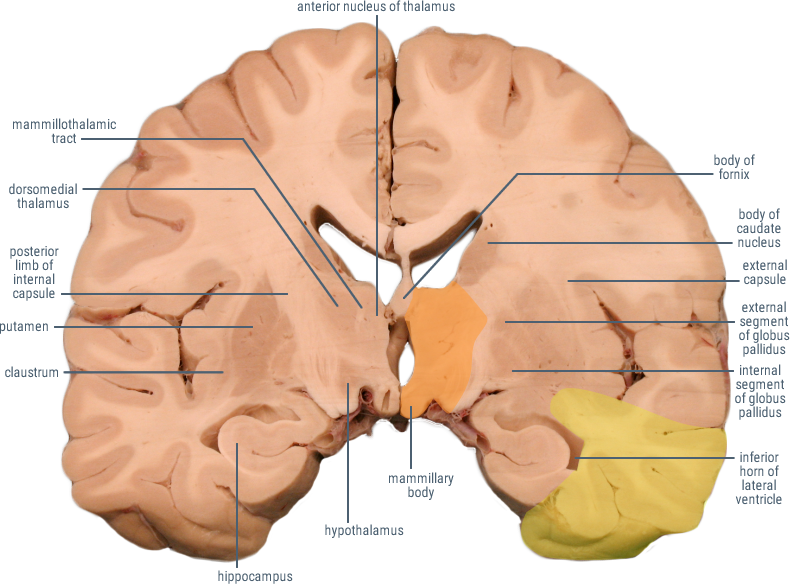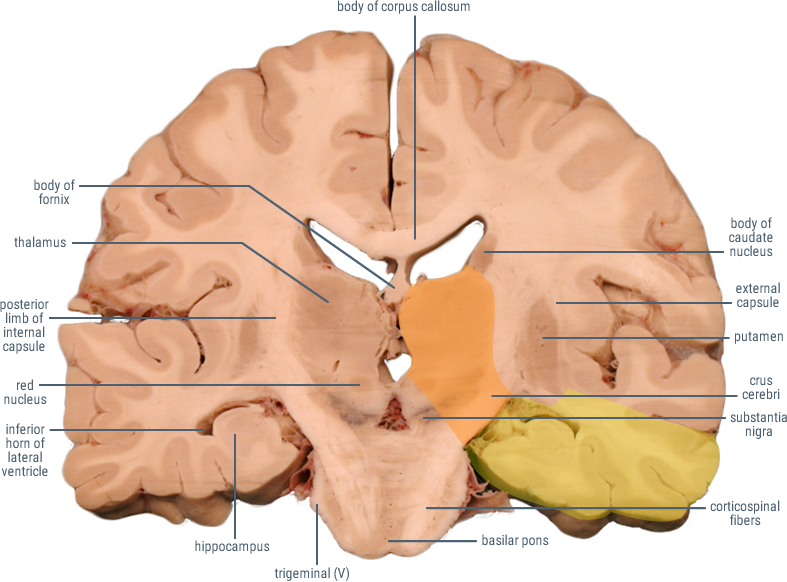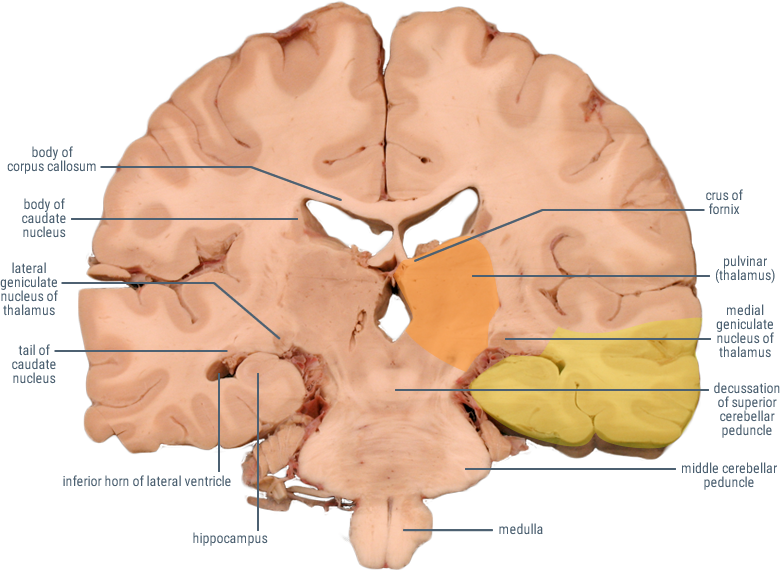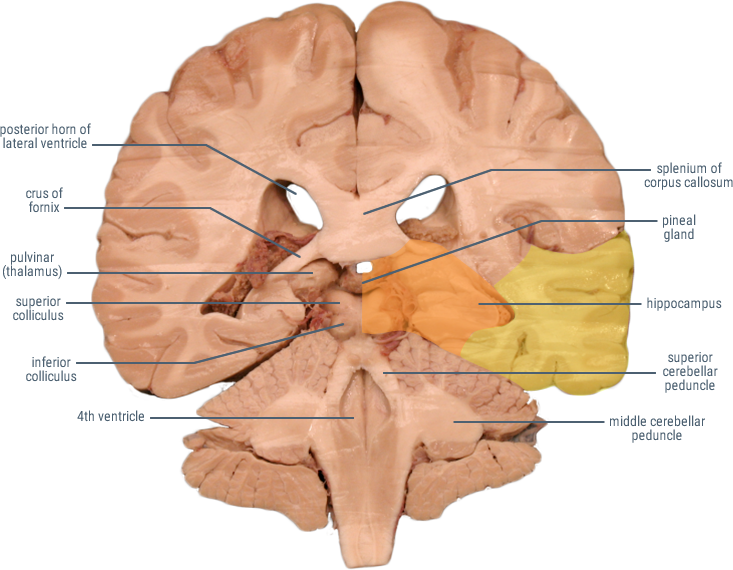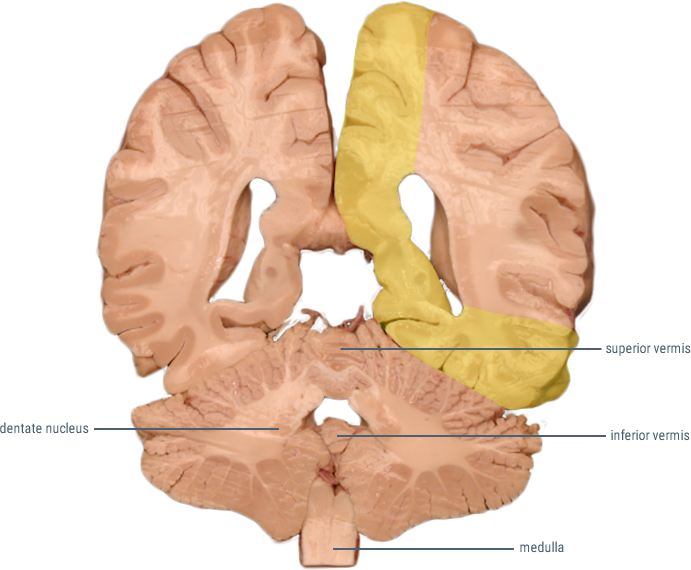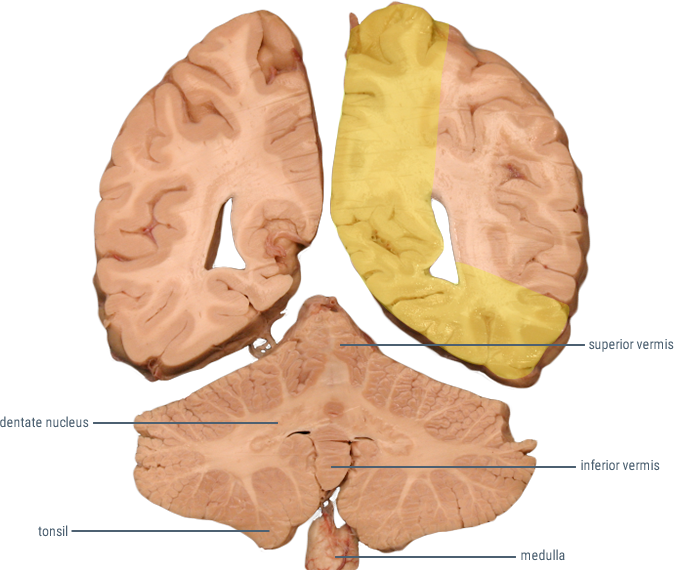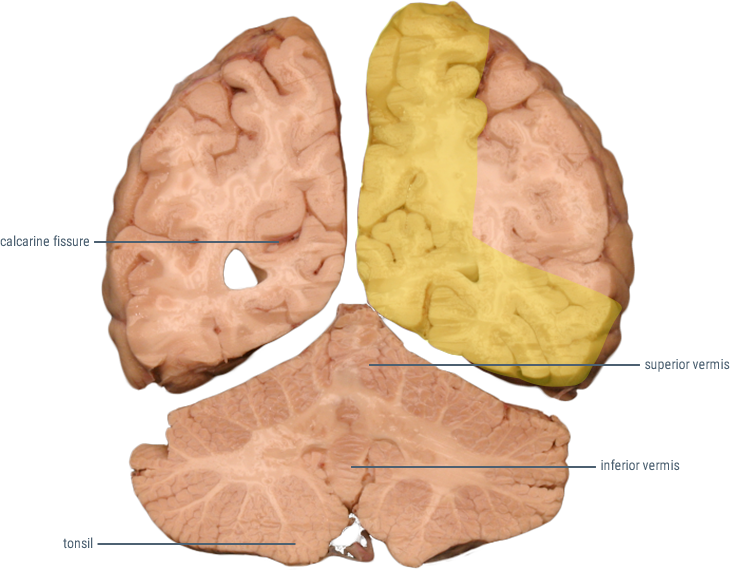 HORIZONTAL SECTIONS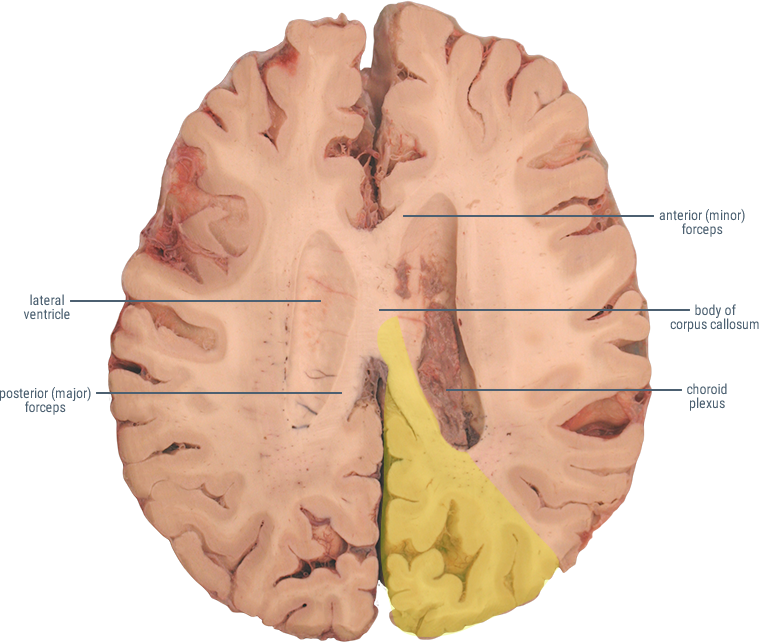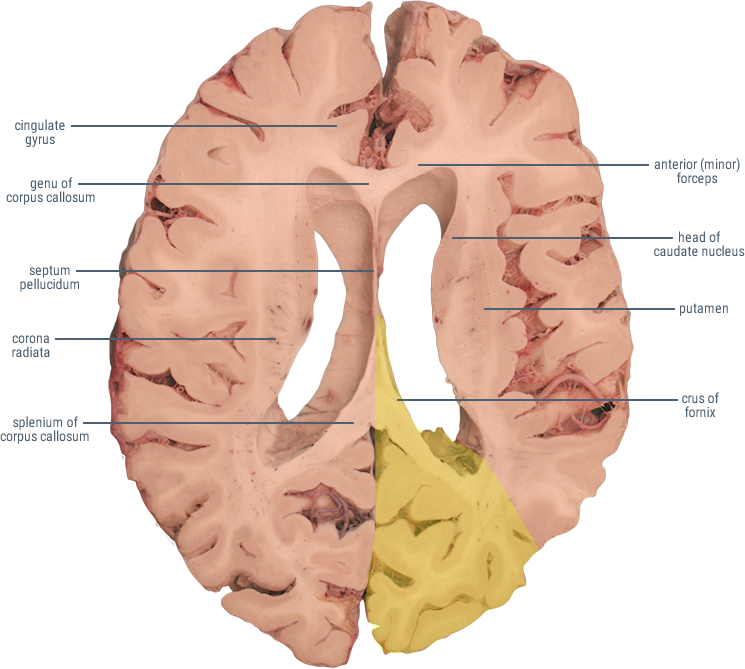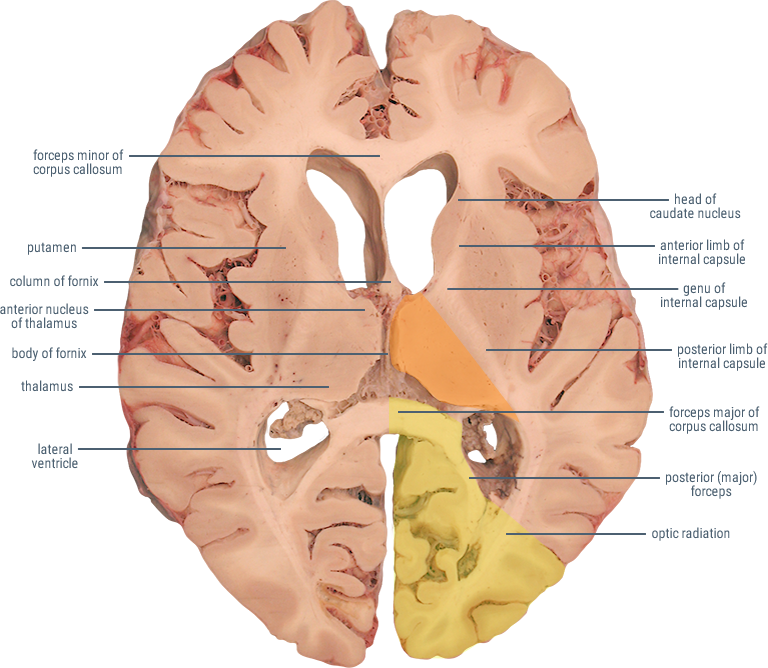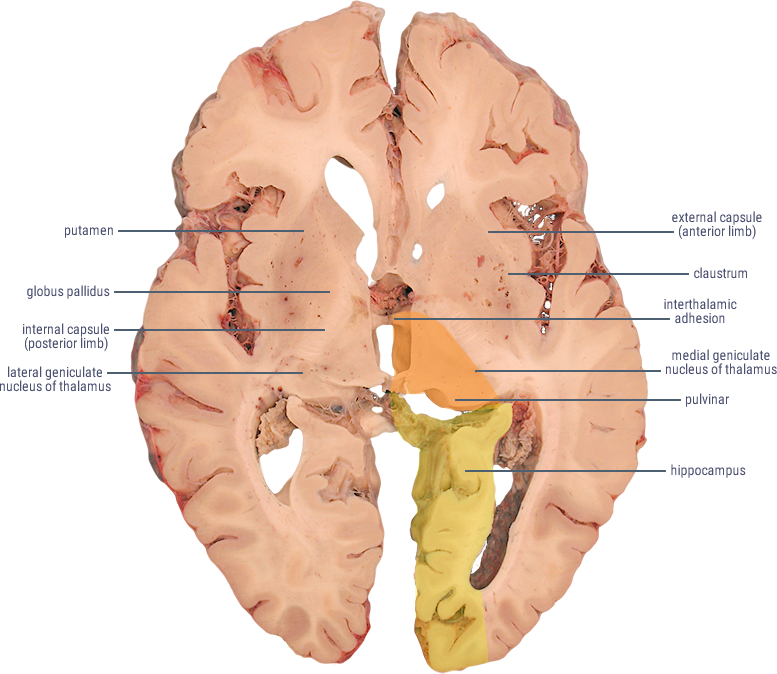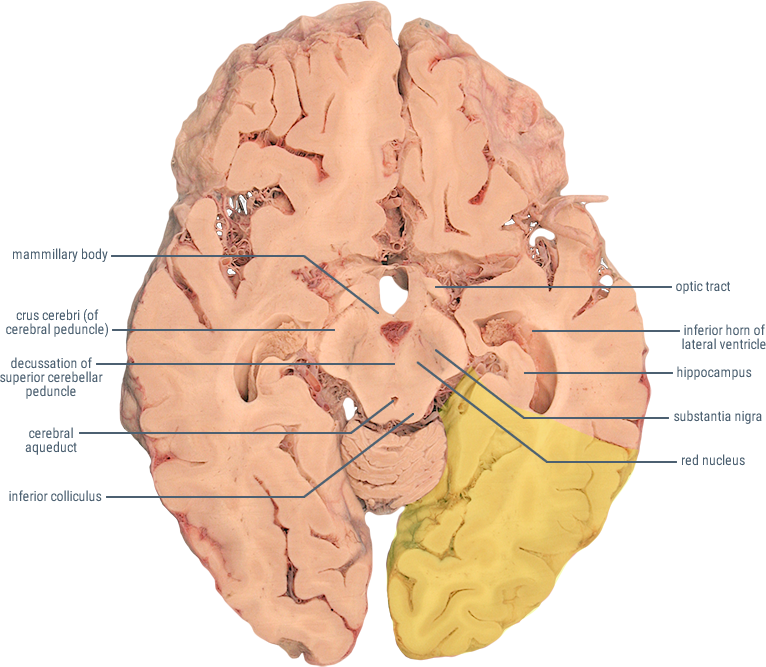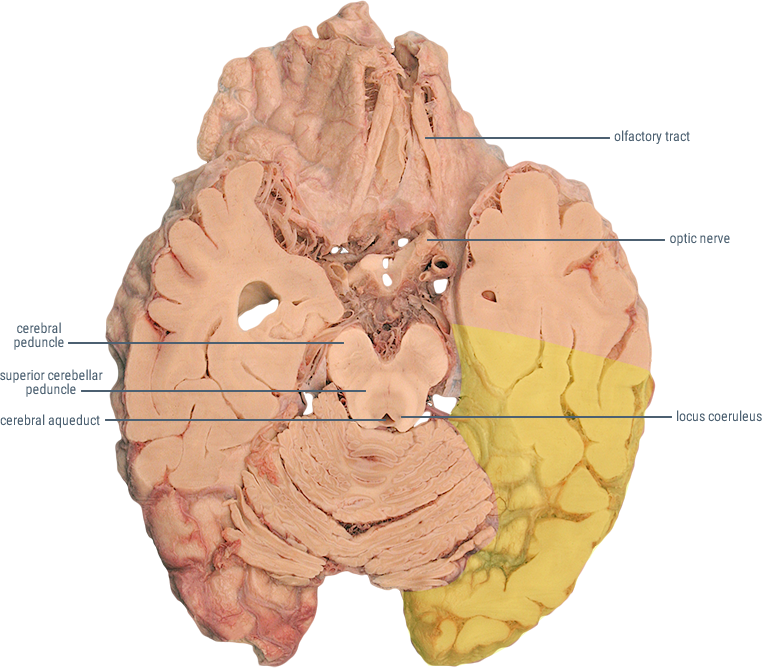 | LOCATION OF INFARCT | DEFICIT |
| --- | --- |
| Left PCA | Right homonymous hemianopsia due to damage to left visual cortex in the occipital lobe. Extension to the splenium of the corpus collusom therefore interfering with comunication between the two visual association areas can cause dyslexia without agraphia. Larger infarcts involving the internal capsule and thalamus may cause right hemisensory loss and right hemiparesis due to disruption of the ascending and descending information passing through these structures. |
| Right PCA | Left homonymous hemianopsia due to damage to right visual cortex in the occipital lobe. Larger infarcts involving the internal capsule and thalamus may cause left hemisensory loss and left hemiparesis due to disruption of the ascending and descending information passing through these structures. |